a church program
for fathers & sons
is your church already a part
of the primal path program?
Search for your church and signup here!
1 year discipleship journey
for fathers and sons
As a church leader do
you ever feel like
There aren't great resources out there to serve fathers and sons
You want to have a full training program you can rotate fathers and sons through, but don't want to invent it or create your own?
The lack of maturity in men, and as a by product, in their sons, is hurting their church?
You wish men in church could feel empowered, envigorated, and start a groundshell of holy spirit power and training that can server the whole church?
Us too. That's why we created the 5 shifts primal path church program
What is the 5 shifts
Primal Path Program?
A 1 year discipleship program to make better men out
of fathers, and actual men out of our boys.
We've found there are 5 very specific shifts a boy needs to make with his father
in order to healthily become a man. Those 5 shifts are:
EASE TO DIFFICULTY
SELF TO OTHERS
WHOLE TO A PART
CONTROL TO SURRENDER
TEMPORARY TO ETERNAL
And what the 1 year 5 shift program does is give a dad EVERYTHING he needs to
walk his son through those 5 shifts. But that's where you, a church leader or
pastor, come in. The father still needs a guide. They still need support.
They still need community.
check out our current
church groups
WHAT'S IN THE PROGRAM?
15 minute daily morning primers
fully designed digital workbooks for each module and theme.
Weekly 'men's school' challenge
A fun small quest/hang with your son each week to 'input' what he's learning.
Quarterly patch ceremony and 'difficulty day'
This is where your son has to complete one serious challenge to finalize the module and 'earn' his patch.
Quarterly Live Town Halls with Jon
A chance to interview and ask Jon (and other dads going through the same thing with their own sons of 13-18) about roadblocks or challenges or places you're encountering or stuck on with your son. These will also be recorded for later reference.
patches, a tactical backpack, and quarterly workbooks
as a way to track progress, celebrate wins, and allow for deep formation we've created digital workbooks that you 'graduate' from every quarter or so, then enabling another patch to mark and celebrate the growth for your son.
The program
consists of 2 parts
a 6 week video course just for the dads. Churches will usually 'gather' once a week for six weeks to do this together. This course allows a dad to address his own wounds, get equipped to disciple his son, and also plan out a healthy kick off and rite of passage ceremony for his son.
the 1 year discipleship program which consists of a weekly guidebook PDF the father will get walking him through daily devotions with his son, man school, difficulty day, and more.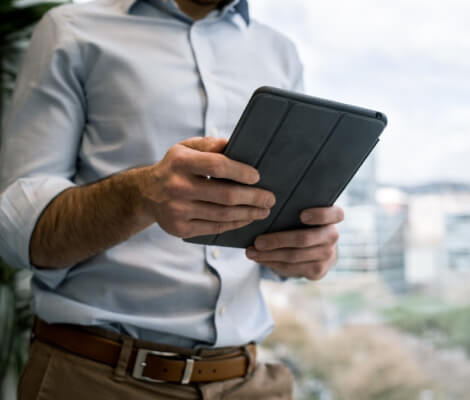 Download Preview of Primal Path Content Here
Churches who currently
use Primal
HERE'S HOW IT (USUALLY) WORKS AS A CHURCH PARTNER
01
Step 1
you license the program
01
Step 2
you invite dads to a 6 week Primal Path Bible Study (the 6 week video course. Each dad gets the videos plus a guided workbook)
03
Step 3
After the 6 week study, you kickoff that cohort's (for example Cohort 001) one year journey
04
Step 4
plan 2-3 'get togethers' back at the church to check in, answer questoins, etc
05
Step 5
Start another cohort every 4-6 months (most churches offer 2-3 times per year)
AS A CHURCH IN THE PROGRAM HERE'S WHAT YOU GET
special  training and consulting
a free 60 minute professional produced keynote talk from Jon you can use as a 'kickoff' video every quarter when rolling in new dads
all our branding guidelines and assets to form around your systems and events
THE CONTENT WILL CHANGE EVERY YEAR
Our hope and vision for the Primal Path Discipleship Program is that an entirely new curriclum will be built and sent to current members, every single year, for 5 years. This way you are able to be in the cohort for the length of your son's teenage years, continually being equipped to take him into manhood.
A COMPLETE ROADMAP FOR
YOU AND YOUR SON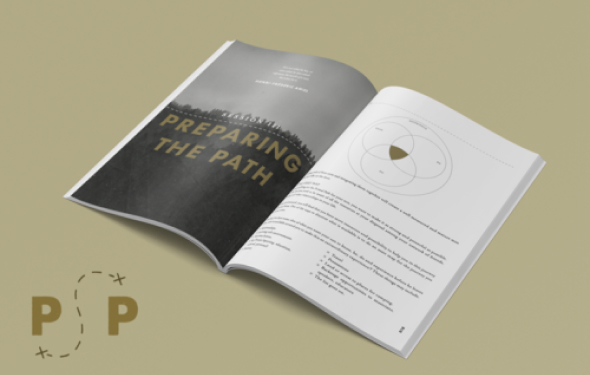 DAILY AND WEEKLY WRITINGS THAT LAY OUT EVERYTHING YOU NEED
What if you and your son could have digital workbooks with every piece of content you'd every need to walk through the journey of manhood? Devotions, questions, recommended reading for that week, 'man school' weekly challenges, and more. All in the workbooks.
Here's how it works
YEAR 1
Start the Father's 6 Week Onboarding Course
A 6 week video course + workbook that prepares you to do the path with your son. You go through your story, your wounds, and we help you begin to plan your Primal Path kickoff with your son.
SHIFT 1
Ease to difficulty
Kick off the Primal Path journey with your son by starting the 'ease to difficulty' module encapsulated in shift 1.
Shift 2
Self to others
Walk your son through the path of shifting from self centeredness, to a life of service as a man in this 10 week module.
shift 3
Whole to a part
Enlarge your sons vision for the world, and allow him to see himself as a piece of a greater story unfolding in this 10 week module.
Shift 4
Control to surrender
Give your son all the tools he needs for the 4th shift into manhood, by teaching him to live a life of surrender in this 10 week module.
shift 5
temporary to eternal
finish year 1 with this 10 week study on how to live kingdom minded and eternally focused.
Begin year 2
After a short break, begin year 2 which dives into 3 very important modules for your son–how to be a disciple, what to do with his desires (lover), and how to lead well.
we intentionally wanted to make this program kinetic and tangible for your sons. That's why we track their progress and make them feel apart of the tribe. they'll also receive the military tactical backpack as a initiation gift (what son doesn't love that?!) as well as the ability to earn certain patches based on challenge completions throughout the curriculum.
WHO IS PRIMAL
PATH COHORT FOR?
You (a father) and your son, with your son being somewhere between 12-18. We believe the Primal Path should start with some sort of rite of initiation ceremony (we have a whole video course on how to craft that here–which you also get for free with the full membership). But after that, all of the content in the Primal Path Cohort can be 'jumped in' or started at any time in the 12-18 age range. The content is all movements and curriculum that a son needs no matter the exact age.
WE WANT THIS TO FEEL LIKE
A TRIBE OF FATHERS ALL
ACROSS THE WORLD, WORKING
TOGETHER TO RAISE SONS OF CONSEQUENCE.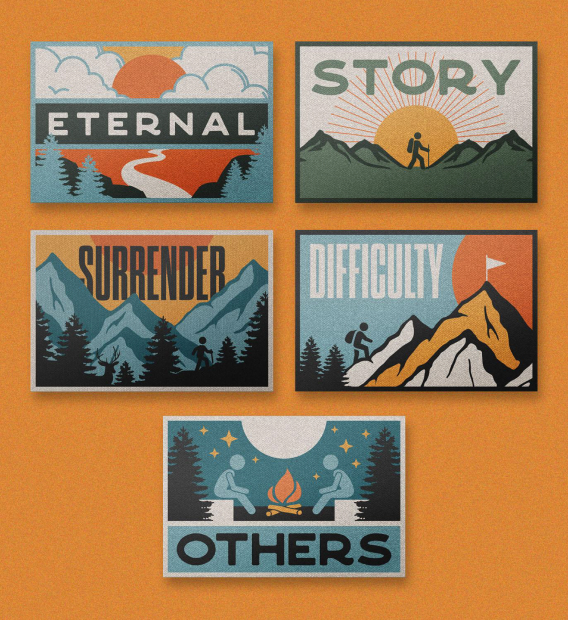 THE FIVE SHIFTS EVERY BOY NEEDS TO MAKE
Throughout history there is a common theme, across cultures and times, for what makes a boy a man. They all share one thing–in one way or another, the boy finds himself going through these 5 shifts in his teenage years. They are pivotal, and crucial. And we help you walk them through with your son. And after every single shift is completed? A badge is given to commemorate, and move on to the next.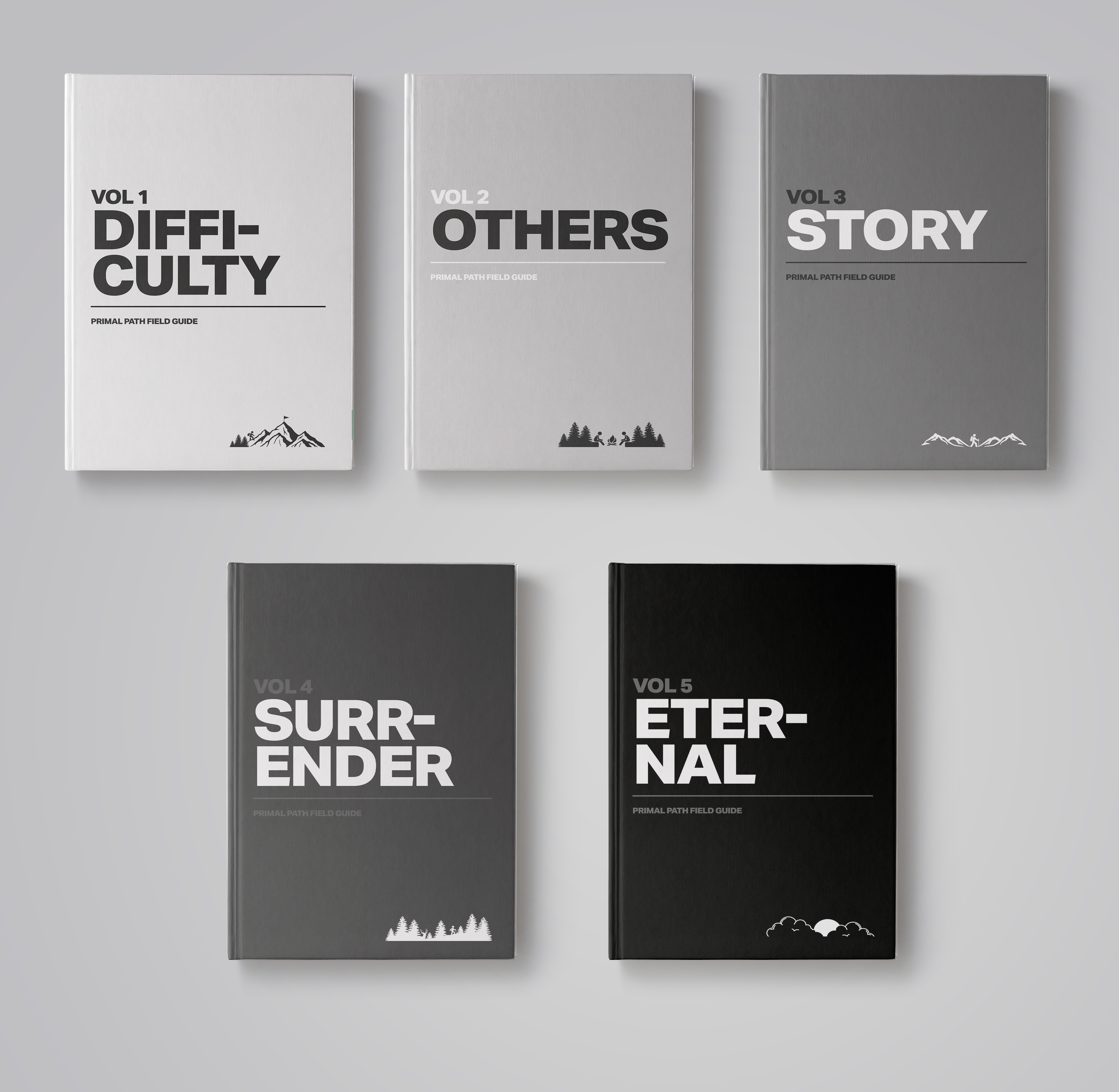 WITH ACCOMPANYING DIGITAL WORKBOOKS ON THE 5 SHIFTS
YOU WILL GET EVERYTHING YOU NEED AS A DAD, TO BE THE HERO OF YOUR SON'S TEENAGE YEARS. THE PRIMAL PATH QUARTERLY DIGITAL WORKBOOKS ARE PACKED WITH CHALLENGES, DEVOTIONALS, WEEKLY, AND DAILY READINGS THAT WILL SET YOU UP FOR SUCCESS AND ALLOW FOR DEEPLY FORMATIVE DISCIPLESHIP IN YOUR SON.
WHAT IF YOU HAD ACCESS TO HUNDREDS OF DADS TRYING TO RAISE SONS OF INTENTIONALITY?
there is nothing that can keep a father spurred on in discipling his son, than a group of fathers all running after the same thing, sharing ideas, and encouraging one another. That is the Primal Path discipleship program. Being a member includes a private Slack group of hundreds of fathers across the nation.
THE PRIMAL PATH SUCCESS JOURNEY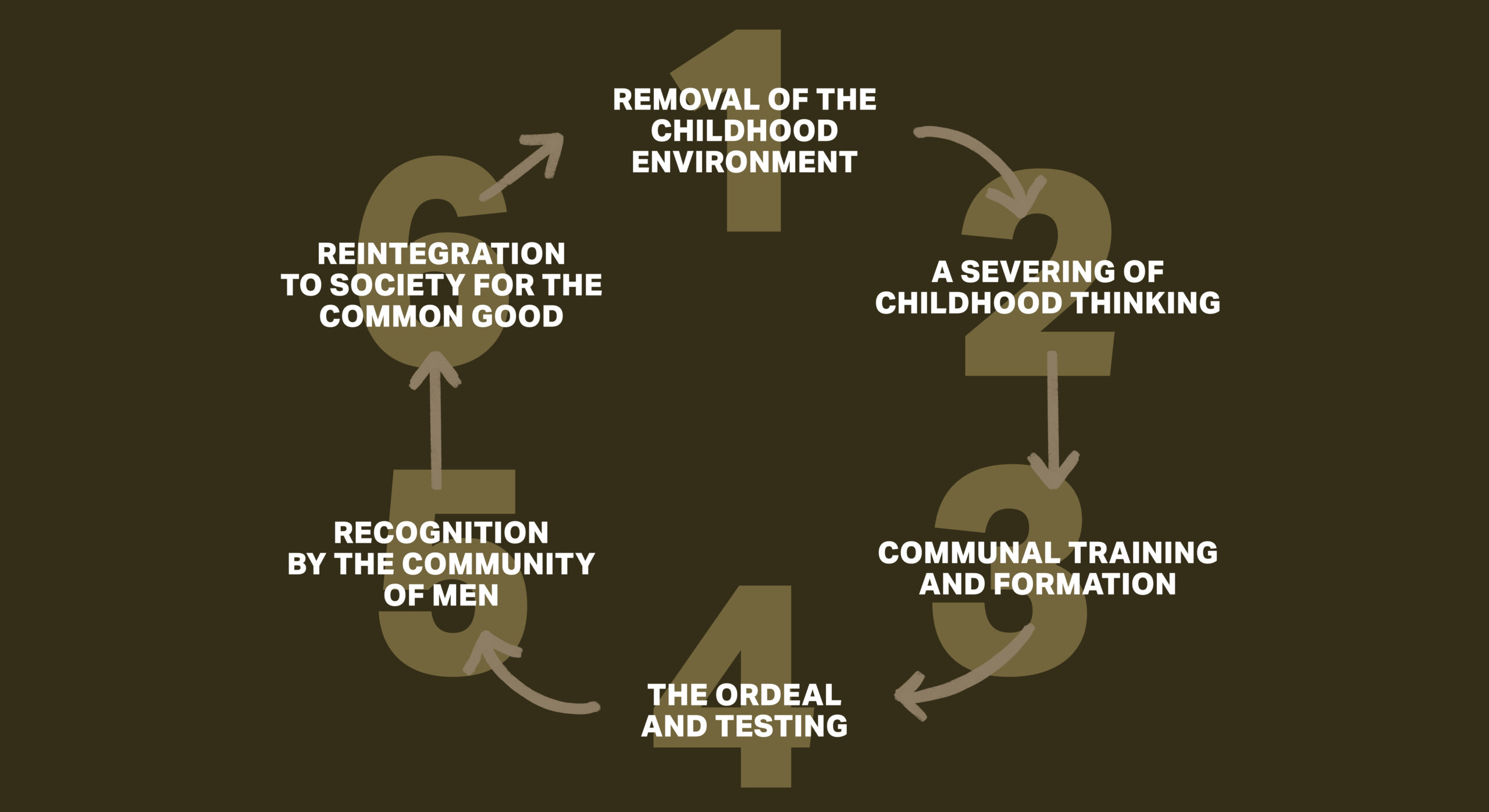 OVER THE COURSE OF YOUR SON'S TEENAGE JOURNEY, YOU SHOULD BE ABLE TO MAP SOMETHING SIMILAR TO THIS. IT WON'T BE IDENTICAL, AND YOU NEED TO CRAFT AND SHAPE IT FOR YOUR SON'S HEART AND LIFE, BUT THIS IS FRAMEWORK WE'VE FOUND TO SHOW UP IN MOST CULTURES THAT HAVE SUCCESSFUL TRANSITIONS OF SONS FROM BOYS TO MEN.
frequently asked questions
What age is appropriate for my son and me to sign up?
+
When can I expect the patches and backpack?
+
hi, i'm JON TYSON!
This all started more than 7 year ago, when I created and walked my own son Nate through the Primal Path. I wrote this program as I wrestled with the realities of being a father, and hoping for a systematic way to raise up hundreds of fathers and sons. It was more rewarding than I could have known.